ICYMI - We heard you!
The future of Discussions is here - A whole new experience to supercharge your favourite discussion network .
Thank you for being a member of the Leher network and sharing your valuable feedback.

Leher is on a mission to connect people around their interests and passions on video discussions. In the past few weeks, we spoke to Leher members like you to understand how we could improve their experience.

Today, we are excited to announce a whole new experience to make your favourite network 10x better.
---
What does this mean for me?

You can exchange ideas, debate opinions, ask questions and share thoughts on Leher as usual.
The new design helps you recreate the serendipity of real life discussions in a Live Video experience.

- Start discussions faster and invite your participants in a jiffy.
- Discover People in your network and find your contacts on Leher.
- Find Topics curated around interests, skills and ideas.
You can get the new update on Play Store and App Store now!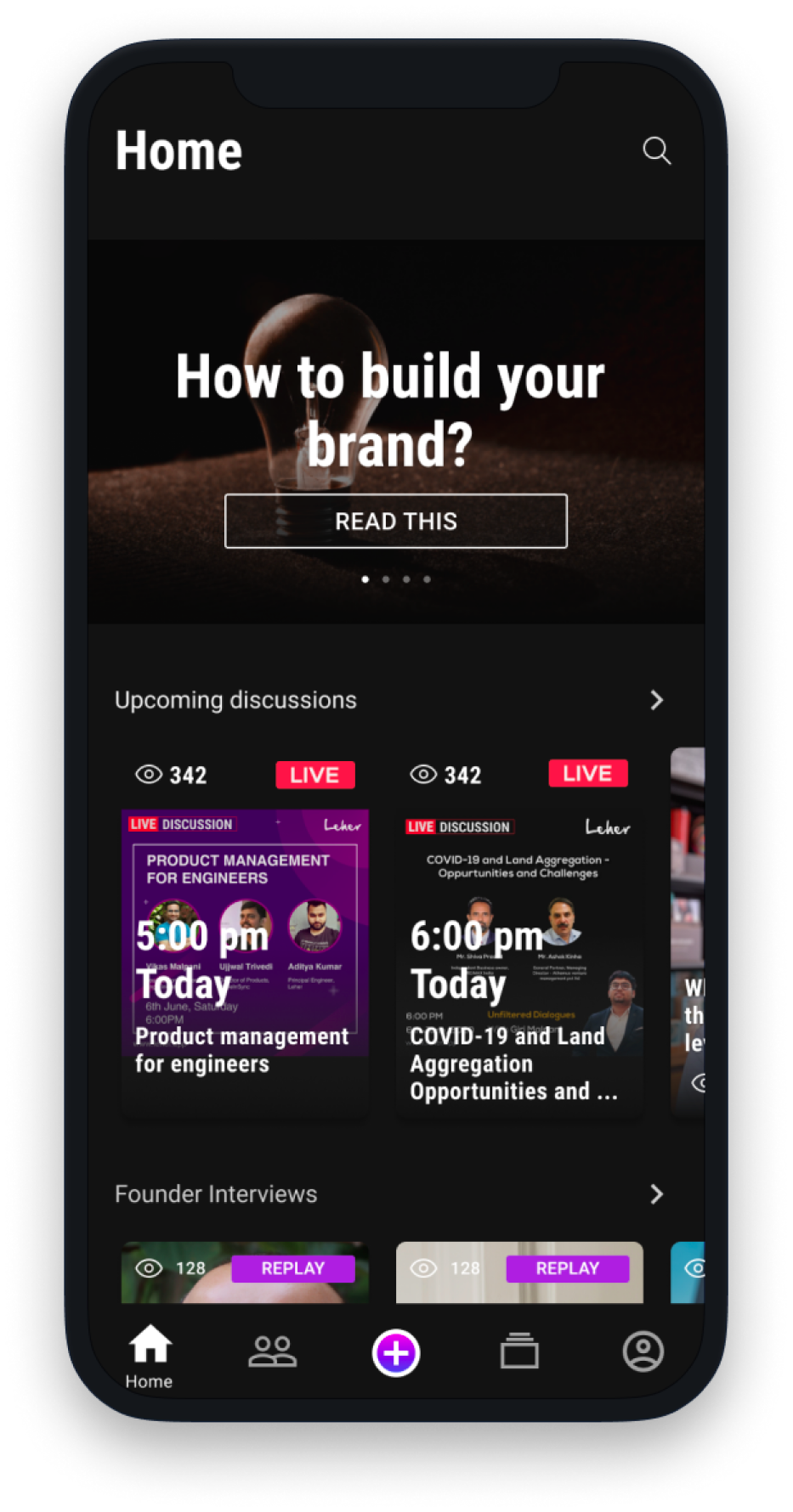 New and Improved Features -

★ Find your Connections - Sync your phonebook to find your contacts already on Leher. This also improves your connection recommendation based on your existing network.

★ Start a live video discussion with friends, colleagues or anyone in your network in 3 quick steps.

★ Invite participants from your contacts, social media and the Leher Network.

Thanks,
Leher Team
We're proudly Made in India 🇮🇳

Stay connected with us on Instagram - https://instagram.com/leher.app